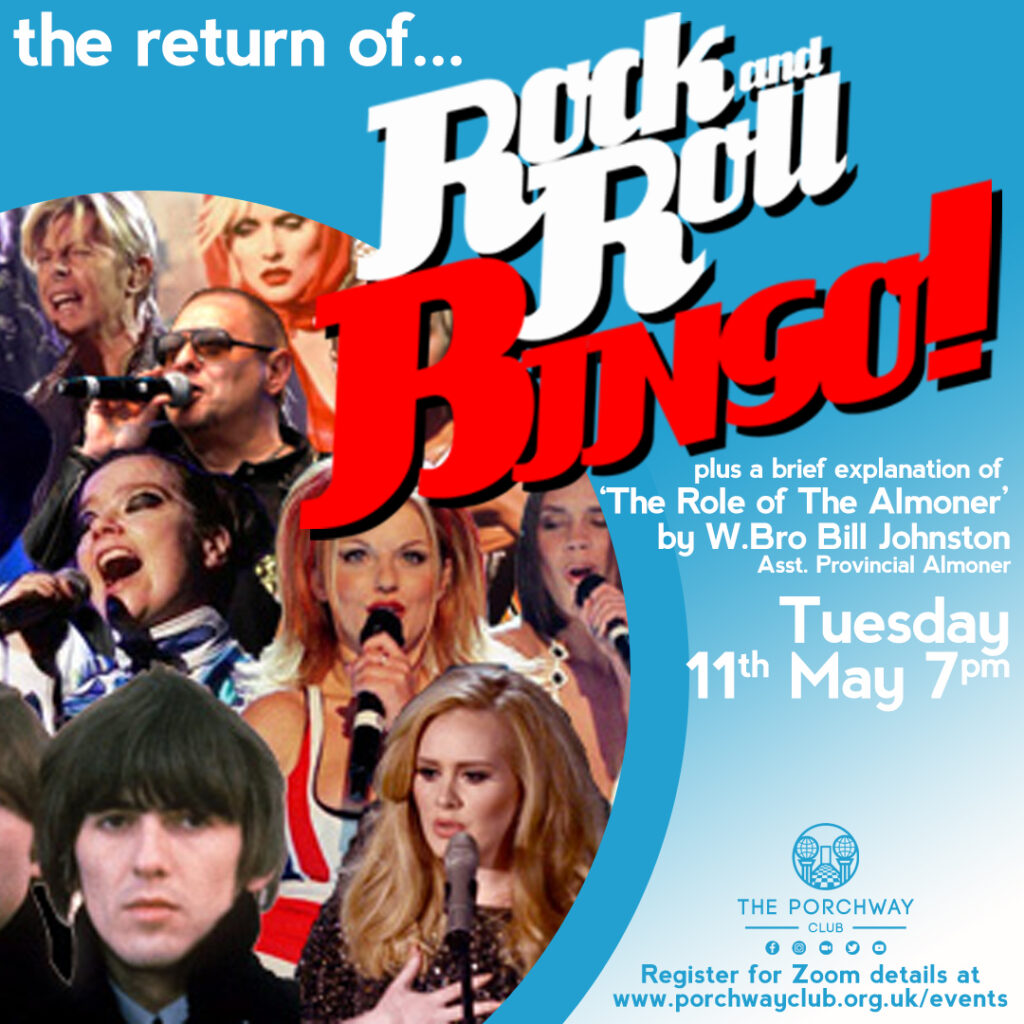 Rock & Roll Bingo - 7pm on 11th May Via Zoom
Including a short talk on "The Role Of The Almoner" by W.Bro Bill Johnston.
Do you know your Blue Suede Shoes from your Tiger Feet? Your Wonderwall from your Common People?
The Porchway Club welcome you, your partner and your family to take part in an hour of Rock 'n' Roll Bingo via Zoom.
The idea is simple, 3 x 15mins music rounds to cross off the song that's playing from your bingo card, match the music to your card!
Bingo cards will be sent via email along with a Zoom meeting link.
In order for us to get your Bingo Cards over to you entries will close on Friday 7th May.