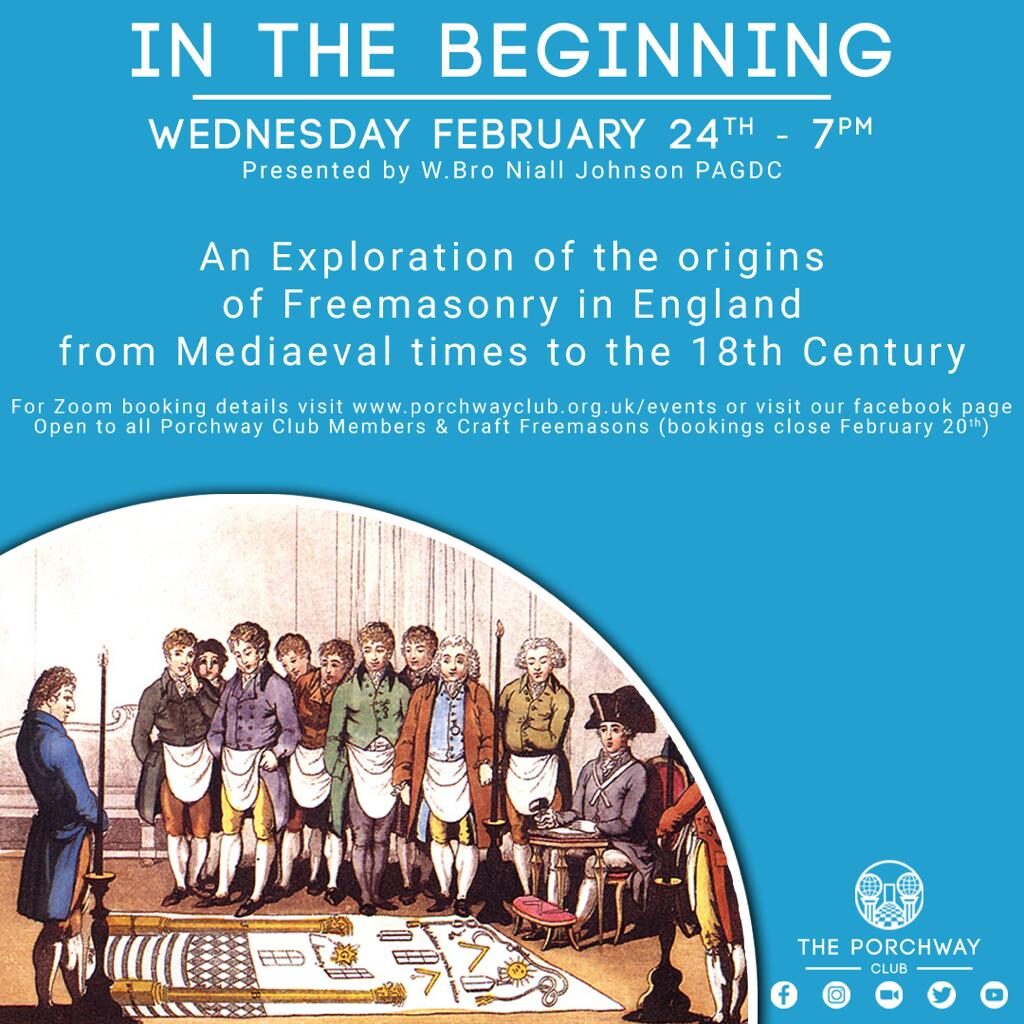 The Porchway Club are proud to offer this talk by W.Bro Niall Johnson PAGDC titled "In The Beginning – An Exploration Of The Origins Of Freemasonry In England From Medieval Times to the 18th Century".
This will be a highly interesting talk delivered via ZOOM on Wednesday 24th February at 7pm. Open to all Porchway Club Members and Craft Masons throughout Derbyshire and beyond!
To book on please complete the Google Form below, booking closes on 20th February.